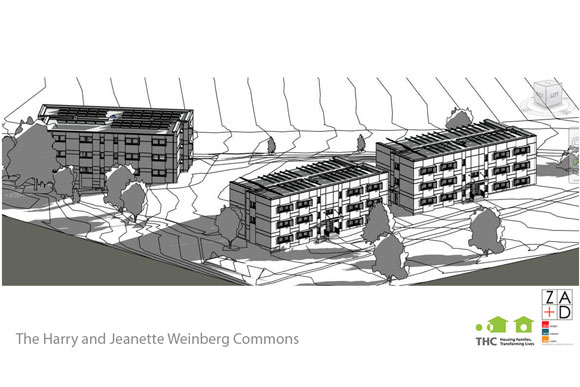 Go
HERE
for the full article in Elevation DC.
Excerpt:
"The buildings, collectively called the Harry and Jeanette Weinberg Commons, are situated on a triangular-shaped lot at the corner of Southern and Benning Roads. The addresses are 5010 Southern Avenue SE, 566 Benning Road SE and 578 Benning Road SE.
Each three-story building will contain 12 rental units, each about 675 square feet with two bedrooms. The project will be complete in May 2015.
"We are already getting calls about leasing," says Stritzinger. Tenants will come via referrals from District agencies.
Of the total 36 rental units, 24 will be reserved for tenants making 60 percent or less of the area median income, which is $107,000 for a family of four. The remaining 12 units will be set aside for permanent supportive housing, priced for tenants making at or below 30 percent of the area median income."