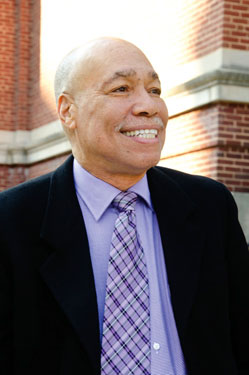 Photo Credit: Julian Vankim
Courtesy of Metro Weekly
Congratulations Phil! You deserve it!
Go
HERE
to read the full article by Will O'Bryan!
Excerpt:
Some small consolation is that, at least, Pannell continues to be recognized for his contributions. There may not be a golden parachute, but he has received a share of community gratitude – this year more than most. The Anacostia Community Museum honored Pannell in September, for example. He was honored by D.C.'s Court Services and Offender Supervision Agency for work with ex-offenders. More recently, the D.C. Federation of Civic Associations named him the Civic Association President of the Year.
Come Dec. 8, there will be another honor for Pannell. This time, Faith Temple will celebrate him as ''an activist to all people in the city.'' And he's not even a member. Pannell spends his Sundays at the progressive Covenant Baptist United Church of Christ. Still, as Faith Temple uses the Dec. 8 occasion to honor ''pioneers, past and present,'' Pannell certainly fills the bill, having witnessed the Stonewall uprising in Greenwich Village in 1969, leading the D.C. Young Democrats as the group's president in 1979, and on through years of D.C. activism.