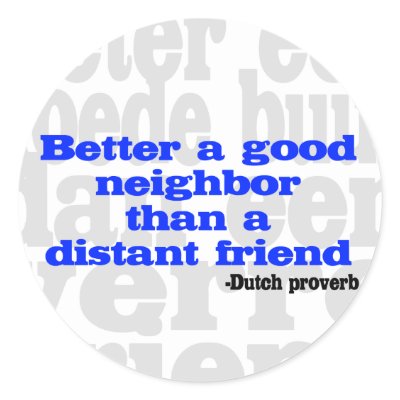 Last week in response to an email I received announcing the unveiling of the new Saint Elizabeths hospital The Advoc8te sent a very stern yet factual email inquiring about Saint Elizabeths plans (or the lack thereof) regarding the loitering situation caused by the homeless shelter housed on the St Elizabeths campus.
You probably already know what I am talking about. During the day, MLK Avenue directly in front of Saint Elizabeths looks like our own version of skid row because the homeless that are housed at the shelter at night are given the boot during the day. With no place to go we in the community see them every day loitering or roaming the streets in the neighborhood. Not only is this practice very disruptive to our neighborhood because it makes our neighborhood look bad but it is a horrible and insensitive way to treat the District's homeless.
The homeless are kicked out during the day without so much as a plan, an activity or a place to go and as a result, the homeless people do what anyone else without any place would do – they eat, sleep and drink in the streets until they are allowed to return to the shelter at night. By all accounts our neighborhood surrounding Saint Elizabeths has become a waiting room for the city's homeless. They have been shipped to our neighborhood and dumped out onto the streets during the day without so much as any added assistance by the shelter to help deal with the negative consequences such as trash.
To be clear,
I am not blaming the homeless people.
They are very much victims of this unfortunate situation. I am upset not only because of what this is doing to our neighborhood but what this is doing to them. I have a big issue with whomever is running the homeless shelter on the Saint Elizabeths campus and how they are not only dropping the ball on services to the homeless but they have been giving a royal "F--- You" to the community. What do "they" think of "us" when they think this is okay and that we wouldn't mind?
Well we do mind!
This "dumping" of the CITY'S (let us not forget that this is a city wide shelter based in our neighborhood) homeless into our streets is one of THE biggest complaints I hear from residents. It's not just the loitering that is a problem, it's the trash (and there is a lot of trash), the noise, the drinking, the fighting and most importantly a few of these homeless people (and let's not forget these are people who deserve respect and care) have some serious mental issues. There is a safety issue to address. We can't continue to have emotionally challenged or substance dependent homeless roaming the neighborhood. It's dangerous for them and for us. The homeless are not castaways and neither is Congress Heights where this shelter is based.
To pick up on the constant complaint of my neighbors, "this would NEVER be tolerated in Georgetown!"
So why is it okay here in Congress Heights (where we are already drowning in group homes that aren't being maintained or monitored properly).
So now that I have brought you up to speed….
In reply to my email inquiring about the apparent lack of an aftercare plan for the homeless during the day, this is the very nice and informative email that I received from the Saint Elizbeths HOSPITAL about the SHELTER. Contrary to what I initially thought Saint Elizabeths does NOT run the homeless shelter,
Catholic Charities
does.
Hi Neighbors,






FYI, I am copying this reply to Dr. Canavan, our CEO. I know what you mean about the park and about the hospital fence line.






The loitering homeless folks that you see in the neighborhood during the day ARE NOT patients at Saint E's. All approximately 350 of the persons in our care are in supervised groups at the Hospital or in the community during the day. Some have privileges that allow them to go outside the campus for an hour in the afternoon (usually to the store for a soda), but they are not hanging out.






The guys that you see are residents of 801 East - that's a night shelter that is run by Catholic Charities under contract from the D.C. government on our campus. We don't have any authority over it.




The director of 801 East is Paul Amara. His phone is 202-561-4014 and his email is

paul.amara@catholiccharitiesdc.org
I AM ASKING ALL MY CONGRESS HEIGHTS AND WARD 8/RIVER EAST NEIGHBORS TO PLEASE EMAIL AND/OR CALL The director of 801 East, Paul Amara. His phone is 202-561-4014 and his email is
paul.amara@catholiccharitiesdc.org
.
801-East Housing Assistance Center
Provides 12-hour and 24-hour emergency shelter and comprehensive case management services to homeless single adult men 18 years or older. Hypothermia Shelter.
Location:
801 East Building, 2700 Martin Luther King Ave. SE
Washington, DC 20032
IN ADDITION, I AM ASKING ALL MY NEIGHBORS TO PLEASE CONTACT CATHOLIC CHARITIES AND LET THEM KNOW WE WOULD LIKE THEM TO BECOME GOOD NEIGHBORS TO OUR COMMUNITY. AND HOW BY TURNING THE HOMELESS PEOPLE OUT DURING THE DAY WITHOUT A PLACE TO GO OR AN ACTIVITY OR PROGRAM DURING THE DAY THEY ARE HURTING OUR COMMUNITY.
Catholic Charities Headquarters:
James Cardinal Hickey Center
924 G Street, NW
Washington, D.C. 20001
(202) 772-4300
(202) 772-4408
Contact by Division
• Adult and Family ServicesS
Denise Capaci: (202) 635-5900
• Housing and Support Services
Regine Clermont: (202) 772-4300
• Children Services
Meha Desai: (202) 526-4100
• Developmental Disabilities Services (Kennedy Institute)
Daphne Pallozzi: (202) 281-2700
• Immigrant and Refugee Services
Fr. Mario Dorsonville: (202) 939-2400
• Catholic Charities Enterprises
Scott Lewis: (202) 635-5900
IN ADDITION PLEASE CONTACT COUNCILMEMBER WELLS OFFICE AND LETS MAKE HIM AWARE OF THIS SITUATION AND DEMAND SOME ASSISTANCE. WE HAVE TO TREAT OUR LESS FORTUNATE AND OUR NEIGHBORHOODS BETTER.
CM Tommy Wells
Office: 1350 Pennsylvania Avenue, Suite 408, NW Washington, DC 20004
Tel: (202) 724-8072
Fax: (202) 724-8054
Email:
twells@dccouncil.us
FYI - This is not a case of "not in my backyard" but why does it always have to be Ward 8's back yard? And if you are going to use our backyard can't you be a decent neighbor and at least clean-up after yourself? Can you give us a helping hand every now and again? Can you understand that we are trying to enjoy our backyard too and right now that isn't happening.
UPDATE:
RESPONSE FROM PAUL AMARA OF CATHOLIC CHARITIES
During my last visit to your meeting, I did my best to explain to your organization the nature of Catholic Charities operation of the 801 East Men's shelter. I would like to make it clear again that we are contracted by the District via the Community Partnership (TCP) to run an emergency shelter from 7pm to 7am. 801 East is also a hypothermia shelter; hence during the period of November to April, the shelter opens to the residents during adverse weather conditions. Catholic Charities is not contracted to provide services for the men outside the hours I have indicated. These hours coincide with the times you have mentioned as areas of concern. The district through the Department of Parks and recreations provide bus shuttles from the shelter to designated areas downtown DC. Catholic Charities again has no control over where these men go or stay during the day. I have noticed with regret that there is a miscommunication deliberate or not that tends to portray Catholic Charities as responsible for the men hanging around the neighborhood.
I would again want to express my understanding of your concerns but would also maintain that Catholic Charities is only contracted to run the shelter from 7pm to 7am. I would whole heartedly support any move to keep these men in the shelter and keep them away from the streets, but the necessary resources needs to be put in place; hence I have copied officials of the Department of Human services, and the Community Partnership for their attention. It is my hope that your organization will see Catholic Charities as a Provider that seeks to help the homeless men at 801 East and Ward 8, hence a partner rather than as a foe in your advocacy role. My hope is that there may be a positive outcome that will ensure that our neighborhood relations become strengthened.
Thanks.
Paul.
To contact The Advoc8te to submit an article or to inquire about advertising options send an email to
congressheightsontherise@gmail.com
.